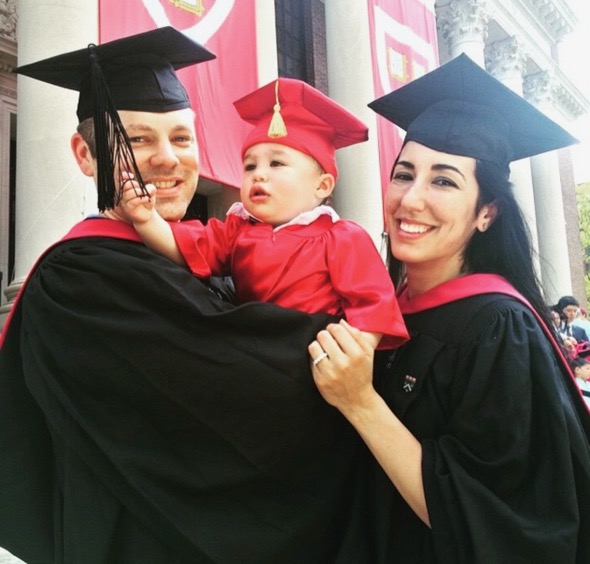 During my last semester, I had to enroll in my seminar class. Two months in, Wilson sits next to me on the day of the presentation and impresses me with cupcakes he got from Harvard square. The rest is history.
We got married in 2012. Soon after, we moved to Bordeaux, France and spent time writing our thesis papers. In 2015, during commencement were joined with our 1-year-old son Kallen, as he filled the room with his tears as I was delivering the graduation speech.
10 years later, HES still plays a role in our lives. Grateful for the three blessings in our lives, Kallen, Kayleigh, and Kaia.
Aline K. VornDick ALM '14
Co-chair HEAA DC Chapter