By Chrissy Natoli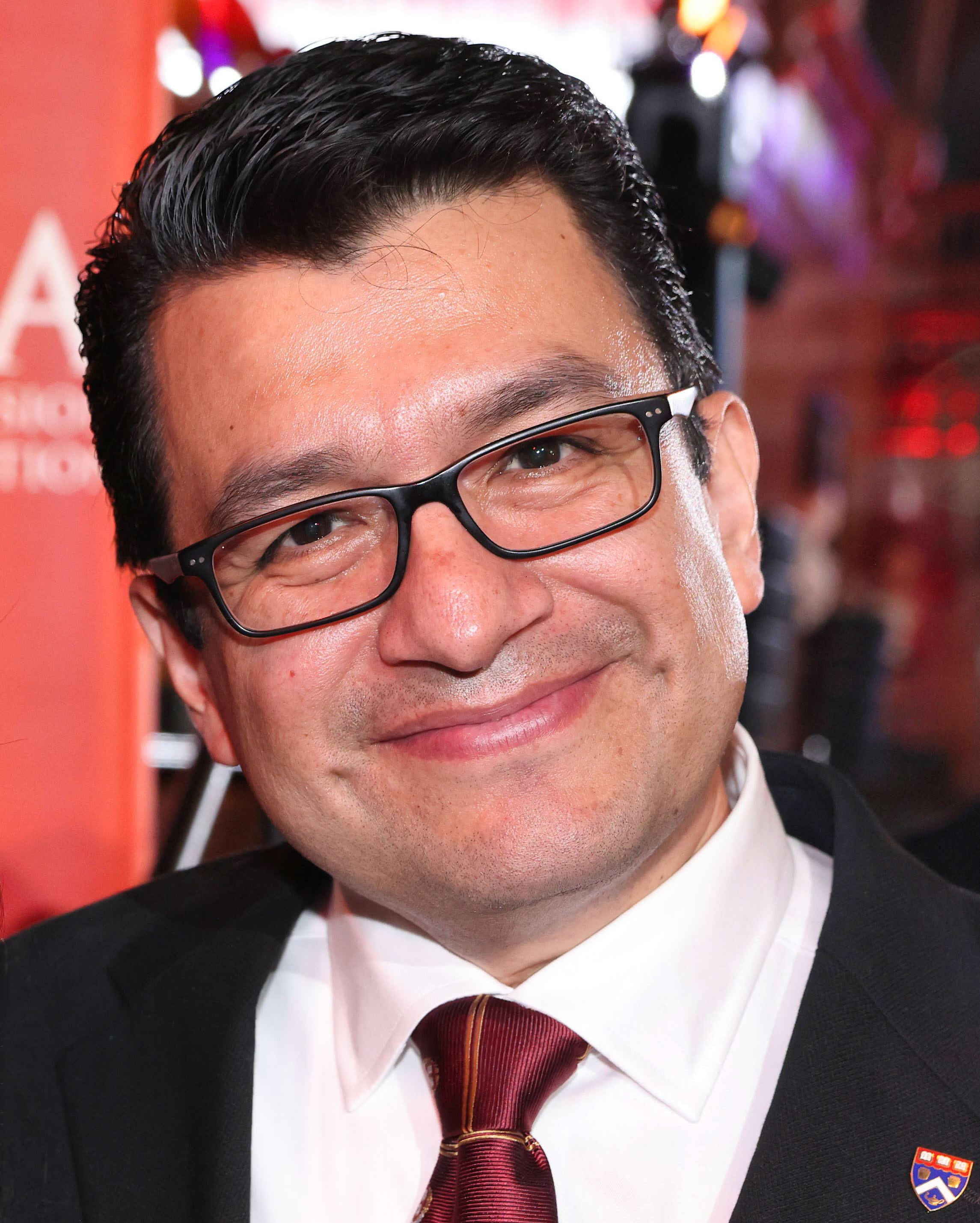 Ariel Gamiño ALM '03 (HEAA President) leads natural language processing initiatives at Athenahealth, leveraging large language models to optimize healthcare products. An educator at heart, he shares his passion by teaching a data analytics bootcamp at The University of Texas at Austin McCombs School of Business. Ariel is a published author with Manning Publications, having written a series teaching students how to build recommendation systems.
Ariel boasts an impressive educational background, with a Bachelor of Science in Computer Science from The University of Texas at Austin, a Master of Software Engineering from HES, and Master of Science in Predictive Analytics from Northwestern University. Driven by a passion for education and community, Ariel leverages his leadership expertise as President of the Harvard Extension Alumni Association to cultivate a spirit of collaboration among the organization's expansive network of over 40,000 members worldwide.
Based in Austin, Texas, Ariel is committed to advancing AI & inspiring future generations of data scientists, especially those from underrepresented backgrounds. Through mentoring and teaching underserved minority groups through local organizations, he increases diversity and inclusion across the tech community. His dedication to empowering others fuels his efforts to help shape the next generation of innovators and create a more equitable future.
We spoke to Ariel about what inspires him, what he hopes to accomplish as President of the HEAA Board of Directors and more!
As President of the HEAA Board of Directors what do you hope to accomplish during your tenure?
I am honored and grateful to be given this opportunity to lead this amazing organization of accomplished and inspiring alumni. My main goals are to focus on career development, service, and engagement in the HEAA community, as well as build mechanisms to better understand alumni's needs.
For career development, I aim to support alumni in successfully transitioning to new jobs and advancing their careers by providing resources, guidance, and mentorship. My goal is to equip alumni with the tools and knowledge for professional growth – whether by promoting existing offerings like the ones by the Mignon center or expanding opportunities through our alumni network's connections and expertise. Also continue building in our tradition of lifelong learning, providing more opportunities to keep learning together.
To encourage a spirit of service, I plan to create meaningful, hands-on opportunities for alumni to give back through volunteer programs, community service projects, and alumni-led teach-backs where they can share their expertise. By organizing avenues for alumni to serve the association and their communities, we can have a positive local and national impact.
For engagement, my objective is to expand participation so alumni stay connected to the association, the school and each other, regardless of location. I want to provide diverse opportunities to connect, collaborate, and build relationships through our local chapters, new professional groups, networking events, and more.
What do you enjoy most about volunteering for this role?
What I enjoy most is having the chance to meet impressive, talented, and fascinating alumni worldwide. The connections I've made through this volunteer role have led to close friendships and exciting opportunities. Getting to know such an accomplished, diverse alumni community has been incredibly inspiring. Their stories, insights, and passions motivate me and truly give me hope for the future. Also, talking to our local leaders and volunteers is the best way I know to come away energized and inspired. Their ideas and passion for the association are unmatched.
What impact do you hope to have on the HEAA community?
I hope to build a solid foundation for future alumni generations by creating sustainable programs, events, and organizational structures. My aim is to pave the path for new leaders, fresh ideas, and continued success. I want to help nurture a vibrant, inclusive alumni network that fosters lifelong participation and support. Most importantly, I hope to maximize our community's potential by connecting alumni and providing opportunities to celebrate shared achievements. I want to ensure future HEAA leaders have the tools they need to make it even better.
What opportunities did your HES Degree unlock for you in your professional and personal life?
Earning my HES degree opened incredible career opportunities and granted me access to a valuable global alumni network. The degree gave me a distinct advantage in the job market and propelled my professional advancement. Getting a Harvard degree is a key like no other. The name alone allows you to stand out, at a minimum. But more importantly, the amazing people I've met through the Harvard Extension School have been life-changing personally. I've made inspirational connections across industries and borders. Interacting with such a diverse, accomplished alumni group has been a source of motivation, friendship, and great ideas. One day I meet someone making strides in sustainability, the next I'm meeting people running corporations and impacting their communities.
If you could live anywhere in the world for a month free of responsibilities where would it be?
It would be a dream to immerse myself in the culture, energy, and history of cities like New York, Barcelona, or Tokyo. I'd love to fully experience them by wandering historic neighborhoods, eating at local restaurants, photographing landmarks, observing daily life – a month would allow me to genuinely grasp what makes each city unique. Exploring thriving hubs like New York, Barcelona, and Tokyo, with their diverse communities, rich heritage, and cosmopolitan atmospheres would be an unforgettable experience.