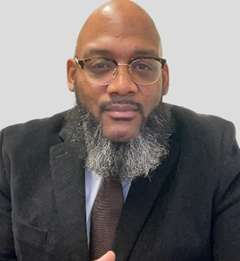 For the better part of two decades, I have been dedicated to advancing missions that serve the betterment of the community in some capacity. More than employment. More than what I do. It is who I am.
I am a current instructor and former student at Harvard Extension School. My classroom experience, on each side of the learning, affords me a genuinely informed perspective on HES…the culture and practice, the assets and opportunities. As HEAA Board of Directors President, I aspire to be a thought partner in optimizing connection within the HES Alumni network, maximizing engagement, and influencing progress on existing priorities and developing initiatives. An experienced non-profit executive and board member, I have mapped a proven track record of being an integral member of teams that produce results, impact change and contribute to goals of success.
In recent years, my career journey has called me to teaching, practicing, and studying principles of leadership and thoughtfully leaning into better understanding the value added from diversity, equity, inclusion and belonging (DEIB) to racially conscious (and unconscious) spaces. Compelled to share my own experiences and learning, I supplemented my career in mission-driven non-profit work, and founded LeaderFULL Life Works in 2022, to help others in their DEIB recognition and practice. The components of DEIB are more than trendy, modern professional neologisms. DEIB are multidimensional facets of any organizational culture; the values, the processes, and the outcomes. And therefore, essential.
The HEAA Board of Directors President requires a diverse set of skills, a dedication to the advancement of DEIB initiatives, exceptional communication, and a commitment to promoting excellent standards of program development and leadership. My experience, passion for the work, proven ability as a builder of social capital may align well with the type of candidate elected to the position.