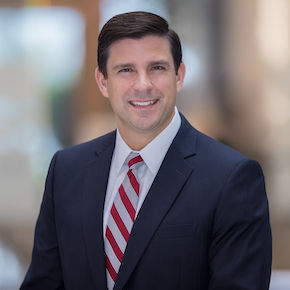 It has been a sincere privilege, serving as President of the Harvard Extension School Alumni Association for the past two years. While 2020 made things more interesting than the typical term, we were able to turn world events into an opportunity.
As a board, together we worked hard on a new strategic plan that is a sturdy guidepost for the association over the next five years. There were key structural changes made to the board including some exciting new positions in the specific areas of marketing, ongoing career development & lifetime learning, advancement, and global engagement.
In a second term, I would endeavor to oversee this strategic plan rolled out successfully, integrating the new positions into the board in a cohesive fashion and extending an array of new meaningful volunteer opportunities to our community. I would also look to further expand our engagement across the other Harvard schools, SIGS, and Clubs.
Here are just a few other unforgettable highlights from my first term as president.
Meeting hundreds of our alumni, graduate certificate earners and students during my trips with Deans Lambert & Leitner to Los Angeles, NYC, London, Tokyo, and Singapore. I was humbled to meet so many of you that traveled extensively to attend these very special events and to see the high level of global engagement.
Proudly representing HES as an appointed director by Dean Leitner on the Harvard Alumni Association Board of Directors.
Welcoming over 1,000 newly admitted degree candidates at the 2019 HES Convocation and maintaining these strong connections to this day – many are now celebrating their graduation.
Sharing my work at The Associated Press and the HEAA Board of Directors with the Harvard Gazette and Harvard Magazine.
I have had the opportunity to meet with HES alumni all over the world and one thing is common wherever I go — we have a remarkable group of extremely talented and diverse alumni. Many have multiple degrees, have shifted, or expanded their careers or are lifelong learners. You are all finding ways to make deeper contributions to society, wherever you are.
Covid-19 was a tragedy for the world. It did accelerate the understanding of how forward thinking HES is, making advancements in a global platform for education, bringing students together from all backgrounds. The future of education is here and HES is the pioneer.
Having completed two different graduate level programs while working, I understand the value and importance of continuing education programs. From 2005 – 2007 I completed the Columbia Business School Executive MBA while working full time and raising young children. I was able to get a much better position upon graduation at NBC in corporate strategy.
A few years later, I felt I needed to retool again, and Harvard Extension was the ideal solution. I was able to construct a flexible program and take classes in law, journalism, technology, and negotiations across the university. This was perfect for me and my employer, and they also observed me applying skills and new ideas weekly.
In terms of additional qualifications, I was a recipient of the 2016 HEAA Emerging Leaders Award and later served on the HEAA awards committee. I previously served on the advisory board of The Weather Channel. My work history includes ten years at Accenture, three years at Cendant Financial, seven years at NBC Universal and the past seven years managing the Americas media business for The Associated Press.
The HEAA community is dynamic and incredibly special. As we emerge from this pandemic, we can all look forward to new opportunities for lifelong professional, educational, and social connections. It would truly be an honor to have your vote.
Michael Fabiano ALM '16
michaelfabiano@alumni.harvard.edu