Hello fellow alumni,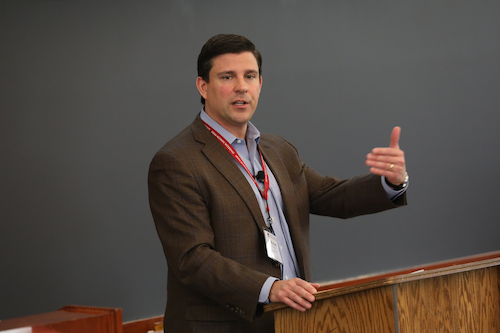 With 2020 behind us, we find ourselves with a new set of challenges in 2021. The sustained global pandemic has impacted us all in different ways. I have been using the time to set "pandemic goals"; things I can achieve and contribute given the extra time many of us have without a commute or travel. It's worth spending some creative time goal setting for ourselves, whether these goals are personal, professional, or family driven.
As a board, we set some big goals in 2020 by developing a new strategic plan that will guide the association for years to come. A key component of the plan has been alignment with HES on alumni priorities updating how the board is organized. These structural changes have created some exciting new opportunities for collaboration. We have new positions on the alumni board that will allow for more engagement from alumni in the specific areas of marketing, ongoing career development & lifetime learning, advancement, and global engagement.
The board has spent the last 1.5 years adjusting to a more geographically dispersed team; and while we miss being together in Cambridge, we've found the distance encourages more collaboration and inclusion. With modern technology and increased experience working remotely, geographical proximity has just become less and less of a factor in supporting a well-functioning organization.
If you have a goal to be more involved this year in some way, please consider participating in Alumni Weekend's Saturday Symposium on June 26th. I had a wonderful experience presenting here a few years ago, sharing about artificial intelligence and machine learning in the news industry. Your presentation has the potential to be viewed by thousands live on the day and will be available for viewing later on our YouTube channel.
As always, if you haven't done so recently, please take a moment to update your Harvard Alumni profile. Feel free to use my profile as an example. And lastly, please feel free to connect with me on LinkedIn or send your questions and ideas to alumni@extension.harvard.edu.
Stay positive and best of luck!
Michael Fabiano ALM '16
michaelfabiano@alumni.harvard.edu