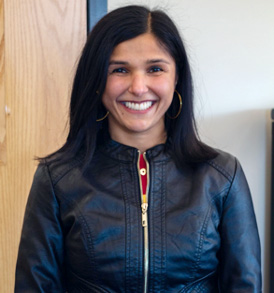 It has been exactly 10 years since I graduated from Harvard Extension School (HES). In the decade since, my life has changed dramatically and my career has flourished — thanks, in large measure, to doors that HES opened for me. At this point in my life and career, I am excited and prepared to give back to the Harvard Extension Alumni Association community by helping current students and my fellow alumnae become educational leaders. Transformational, if possible.
Growing up an English Learner, the youngest daughter of first-generation Indian parents, I never would have dreamed of becoming a leader in any capacity. But my experiences and coursework at HES dramatically altered my perspective. It made me see myself in a different light, giving me the confidence and aspirations that propelled me from the classroom to district-level leadership.
I have the distinction of being the first person of color to serve as the Superintendent of the Everett Public Schools (EPS), which is one of the most diverse school districts in Massachusetts. As the leader of the EPS, I have worked tirelessly to ensure that our students feel connected to their classmates, their educators, their school district, and their community as a whole. It is my greatest hope that these connections support their future success.
I am proud of what I have accomplished in Everett, and I want to replicate this work on behalf of the HEAA community. I feel strongly about giving back to my community and engaging in social justice work. I am most passionate about ensuring that women of color feel empowered to become leaders in their respective fields and in their personal, educational, and professional communities. Thus, I feel well poised to serve on the HEAA Board of Directors with the hopes of fostering connections among alumni and building a bright future for HES graduates.