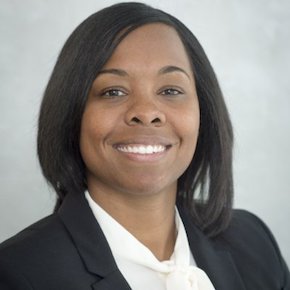 I graduated from the Harvard Extension School in 2019 with a Master of Liberal Arts degree in International Relations and attribute much of my ability to navigate complex financial markets as a trader to the breadth of knowledge I received through my program which directly enhanced my ability to view macroeconomic events through a global lens.
I currently work at Goldman Sachs as a Vice President on the Investment Grade Credit trading desk. I participated in the Goldman Sachs Veterans Integration Program in the Spring of 2016 in the fall of the same year. Prior to working at Goldman Sachs, I served for six years active duty in the United States Army as a Korean Cryptologic Linguist. During my time in service, I learned the importance of working hard and rewarding my teams through proper recognition programs. There is one important aspect of the military which is often overlooked – it is that most of the "compensation" comes from the pride servicemembers gain in executing their missions with excellence.
The military is not shy about recognizing exceptional work and has a robust yet rigorous award system to ensure that servicemembers' contributions are properly highlighted; it is an extremely healthy way to motivate the force. Some of my most treasured moments in service were receiving coins and awards from unit commanders for mission excellence – I mention this to emphasize the fact that true value and meaning can be derived from meaningful words and recognition to highlight a person's contributions. I am interested in running for the Director, Awards and Recognition position as it would be an honor to be a part of this process of motivating and developing new ways to highlight the exceptional contributions of Harvard Extension Alumni who are doing great things around the world and to give back to the school who has given me so much, both personally and professionally.
I recently completed my MBA in Asset Management from the Yale School of Management and am looking for additional opportunities to serve. Along with my breadth of educational experience and diverse work experience, I also bring outside board experience. I am passionate about increasing financial literacy levels in America and have served on the Associate Board of the Council for Economic Education – an organization committed to providing educational tools to increase financial literacy levels among K-12 students – since August, 2019. I was recently elected to the Canisius College Alumni Association Board of Directors and will begin my term on 1 June. I am a motivated, driven and dedicated individual who has a long-standing commitment to service and am thrilled at the opportunity to give back to the Harvard Extension School. Thank you very much for your time and consideration – I look forward to the opportunity to leverage my skills, professional and volunteer experience in strengthening the connection between alumni and our alma mater.