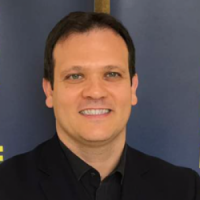 Join the HEAA for our keynote faculty presentation during the virtual HES Alumni Weekend, The Post Pandemic Designs: Understanding the Great Remobilization with renowned HES instructor Mark Esposito, PhD on Sunday, June 27, 2021!
Rumors have it that the world we'll inherit after this critical beginning of 2020-21 will be a world different from before and Covid-19 happened to be the turning point. Can this theory be trusted? And what lies ahead of us as systems have been profoundly impacted by the hibernation of the global economy? In this dialog with the Harvard Extension School alumni, we will address the opportunities ahead of us as we transition to the formation of a new world order and its new normal and how the great remobilization may look like.
The great remobilization will entail all sorts of systems around our society, such as governments, education, health care, privacy, technology, and the role of AI in defining the new frontiers of possibilities but equally of ethical boundaries.
Haven't registered for HES Alumni Weekend?