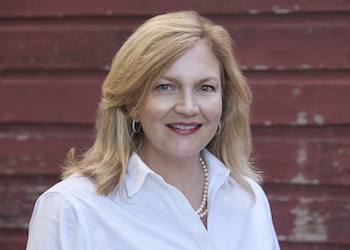 I am the CEO of Big Brothers Big Sisters of Central Massachusetts and Metrowest, a service area of 85 cities and towns. My path to this position was not traditional, but then, neither was my education.
The first in my family to have a college degree, it did take longer than the usual 4 years, but with a supportive employer and fantastic educators at Harvard Extension, I was able to graduate with honors and no debt. I am equally proud of those two accomplishments!
One of my favorite questions to ask fellow fundraisers is, "Who do you donate to?" I am proud to say that I donate to the Harvard Extension School.
I give because I am full of gratitude for the education I received. Since I paid my way through college, I am incredibly grateful that I was able to complete my degree at night. I am grateful for the professors, especially the ones who exuded love for their subject matter at 8 pm.
My education still shows up in many ways: I learned how to write with structure, purpose, and hopefully art. I learned both independence and how to connect dots, and so have curated a career that spans industries/sectors and professional skills, in small non-profits and large corporations. At Harvard Extension, I met people at different life stages and backgrounds, and feel that is one of the reasons I enjoy developing talent, and linking people and skills to business needs.
I give because I am a product of Harvard Extension, and hope to support others attain their future.
Be well,
Connie Askin, ALB '93