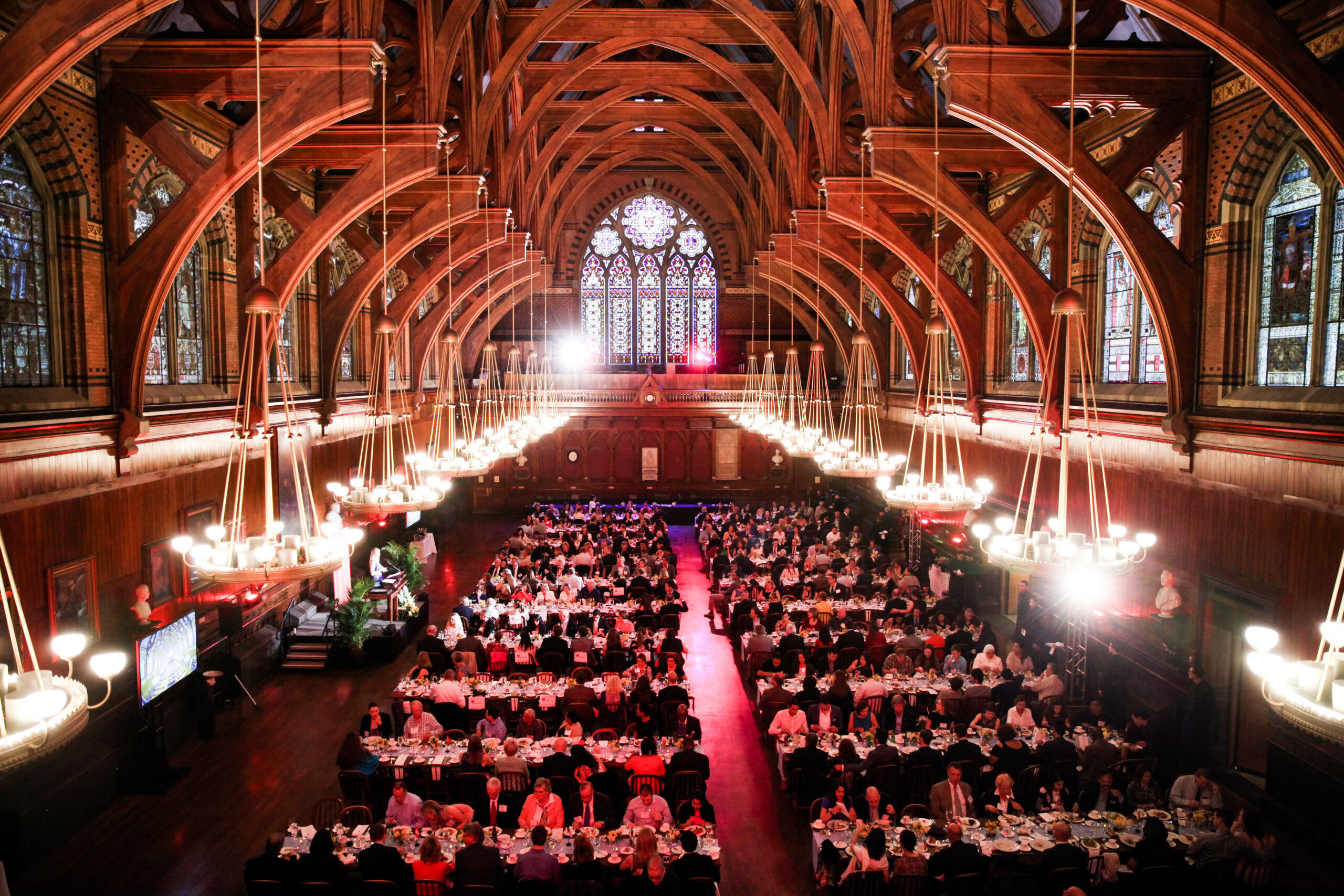 The HES Commencement Banquet is sold out. To join the waitlist, click here.
As has become tradition, the banquet will take place in the stunning Annenberg Hall! Named in memory of Roger Annenberg, '62 and inspired by the great halls of Oxford and Cambridge Universities, this room is arguably the most impressive space at Harvard. This is an event you won't want to miss!
$85 per person
Formal Program + 3- Course Dinner
Additional Event Details
Admission
All attendees must bring their paper ticket(s). Without a ticket, entrance into the event will not be permitted. Please note, children are welcome to the Commencement Banquet, but must also have tickets. Children under 2 years old, if sitting on a lap, will not need a ticket.
Seating
This is an open seating event and we are unable to reserve seats. If you have a large party we encourage you to arrive prior to 6 pm when doors open to secure seating together.
Dietary Restrictions
If you have any dietary restrictions, please fill out this form.
Dress Code
Business Casual. See photos from 2019 banquet.
Accessibility
Annenberg Hall at Memorial Hall is wheelchair accessible. If you need other wheelchair accommodations or other accommodations, please email alumni@extension.harvard.edu by May 1Oth.
Transportation & Parking
Annenberg Hall is located at 45 Quincy Street, between Cambridge and Kirkland Streets in Cambridge, a 5-minute walk from Harvard Square.
Parking is severely limited in the vicinity of Harvard Square. We strongly recommend the use of public transportation. The Red Line, with parking available at Braintree and Alewife, goes right into Harvard Square.
Questions?
Email: alumni@extension.harvard.edu