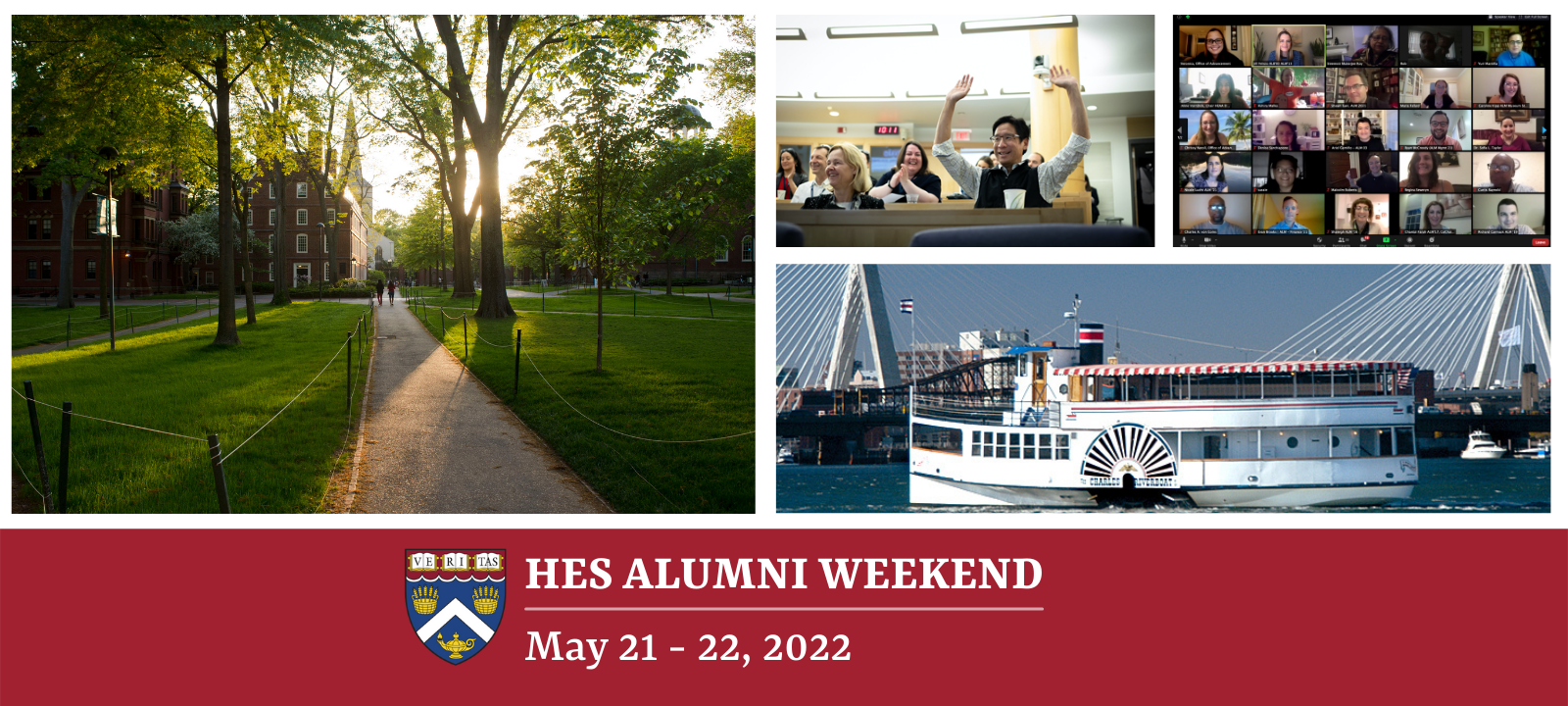 On-campus day sold out, virtual available! If you would like to be on the waitlist for our on-campus day email alumni@extension.harvard.edu.
Harvard Extension School Alumni Weekend is reimagined. Join us for our first-ever hybrid weekend where HEAA community members from around the world come together for an educational and social reunion on May 21st & 22nd. HES Alumni Weekend incorporates your favorite events including a virtual Saturday Symposium. On Sunday, we will meet in the historic Harvard Yard for great food, incredible memories, and a star faculty speaker followed by a cruise on the Boston Harbor to wrap up the weekend!
$65 per person
---
Full Weekend Schedule
*All times in EDT
May 21, 2022 | Virtual
10:30 AM – 12:30 PM: Virtual Saturday Symposium
6:00 PM – 7:00 PM: Social Hour
May 22, 2022 | On Campus
8:00 AM – 10:00 AM: Registration & breakfast
10:00 AM – 12:30 PM: Dean Coleman Welcome & Faculty Keynote Speaker Jill Slye ALB '06
12:30 PM – 2:00 PM: Luncheon in the Yard with Dean Coleman
2:00 PM – 3:30 PM: Connect & Explore
*You may choose to participate in a guided tour of Harvard!
5:00 PM – 7:00 PM: Boston Harbor Evening Cruise & Cocktail Hour aboard the Lexington
*Shuttle transportation to/from campus will be provided.