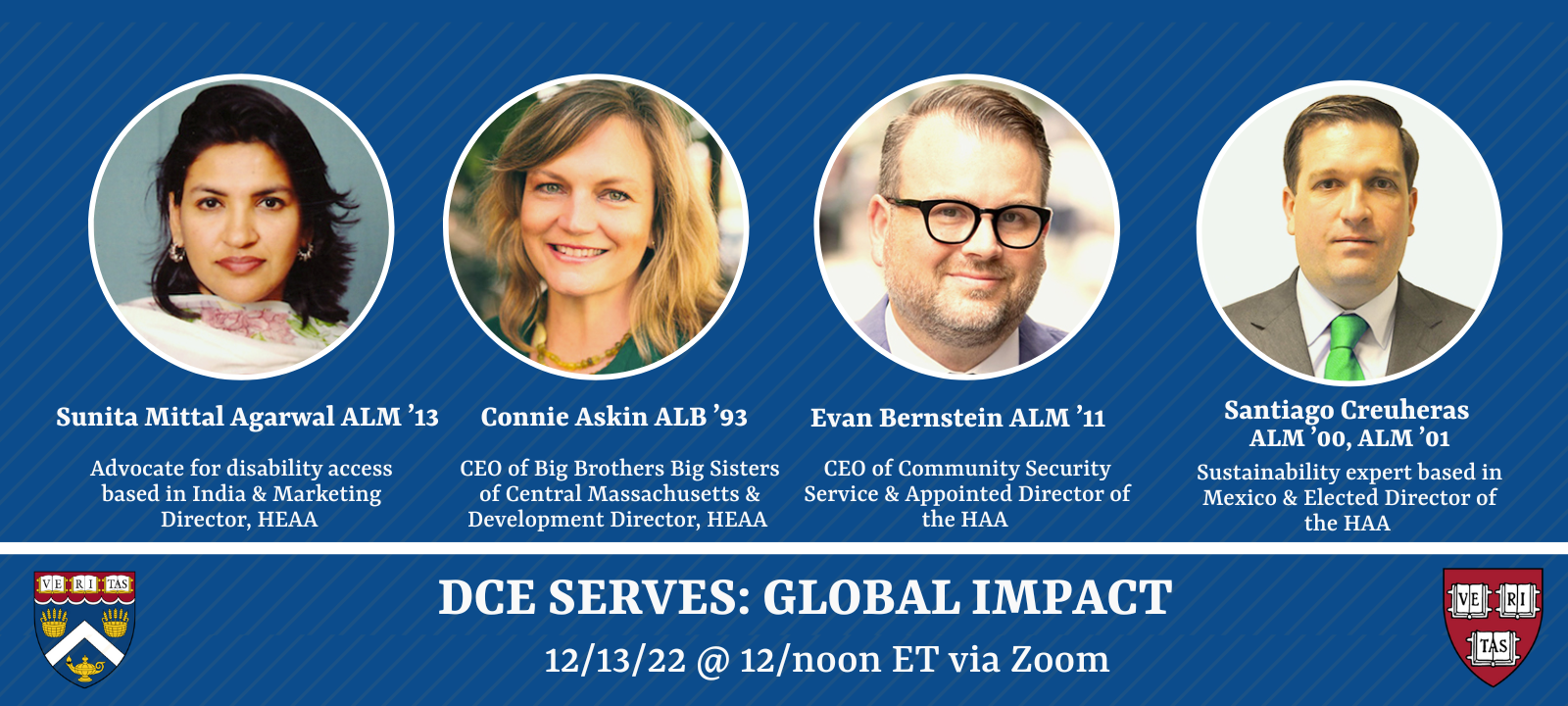 Join the HEAA and DCE's Office of Advancement virtually for "DCE Serves: Global Impact" on Tuesday, December 13th at 12/noon ET.
In this season of gratitude, giving and service, 'DCE Serves: Global Impact' celebrates our community members' profoundly impactful work in addressing local and global challenges. This event will be moderated by Jill Felicio ALB '00, ALM '13, Director of Advancement and she will be joined by panelists:
Sunita Mittal Agarwal ALM '13, Advocate for disability access based in India & Marketing Director, HEAA board
Connie Askin ALB '93, CEO of Big Brothers Big Sisters of Central Massachusetts & Development Director, HEAA board
Evan Bernstein ALM '11, CEO of Community Security Service & Appointed Director of the HAA
Santiago Creuheras ALM '00, ALM '01, Sustainability expert based in Mexico & Elected Director of the HAA
During the session, we will invite YOU to share how your work or passion project impacts your community, region or industry. This is a unique opportunity to learn, share, celebrate and inspire one another.
We hope to meet you on 12/13.